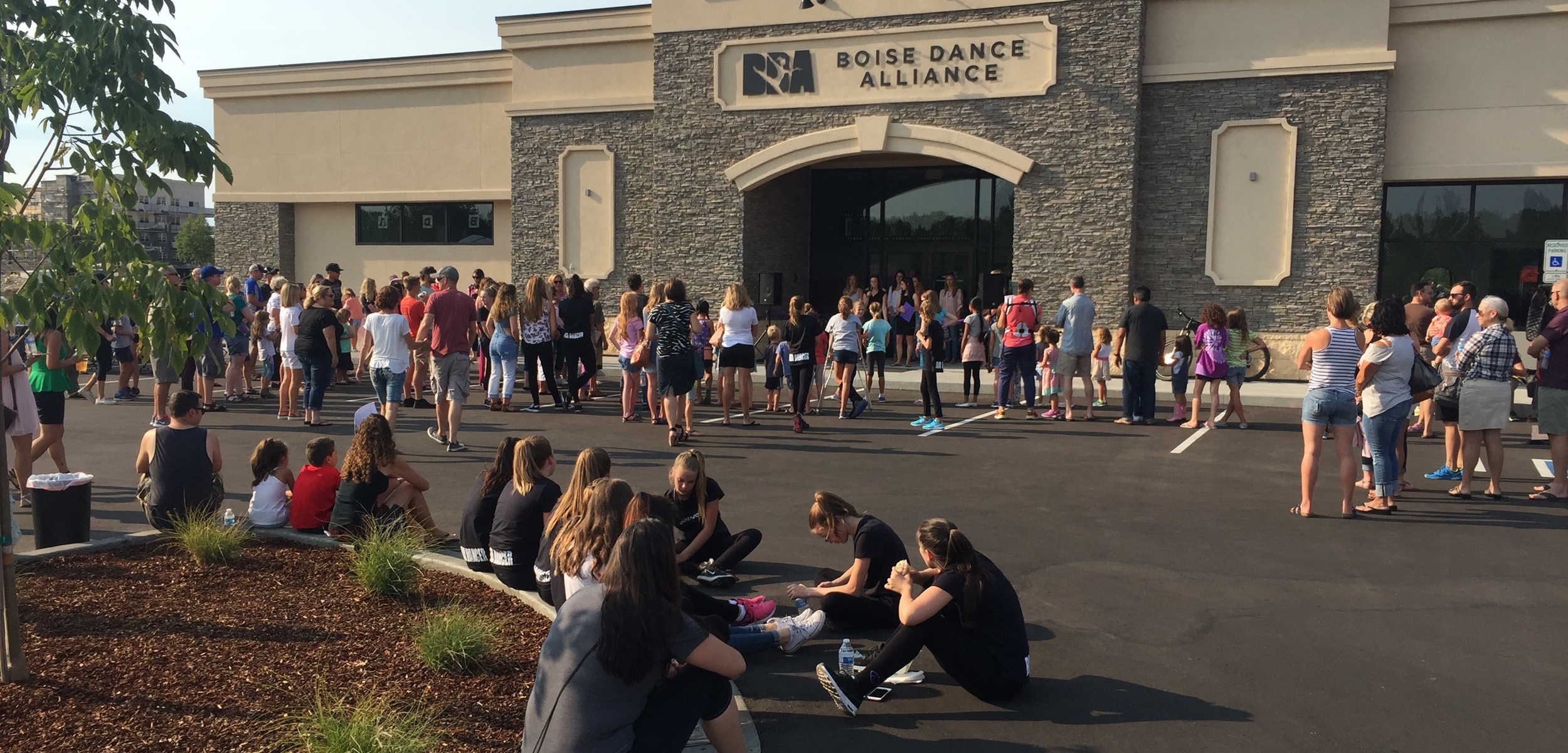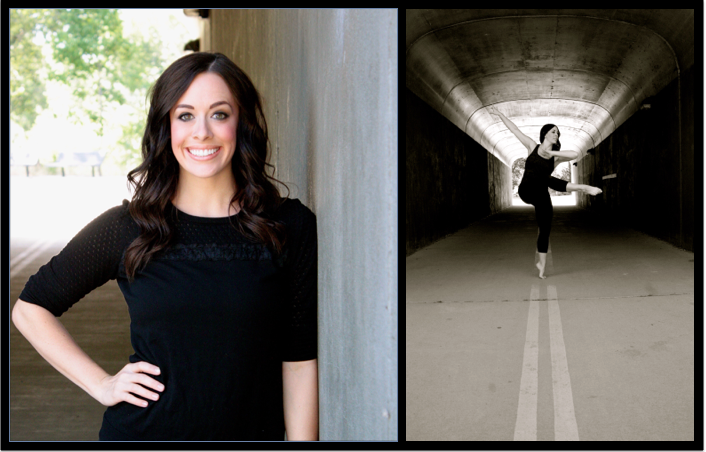 Jenn began her dance training at the age of three at Kennedy School of Dance in Nampa, Idaho.  She trained in ballet, jazz, lyrical, hip hop and tap as well as performed and competed with the studio company and her high school dance team. Jenn graduated with a B.A. in Secondary Education from Boise State University and went on to teach for four years at Lake Hazel Middle School.
While pursuing her education at Boise State University, Jenn danced with BSU's Mane Line Dance Team.  Jenn has taught and coached dance for the last 15 years and her choreography has won awards at the state and national level.  Jenn and Ashley opened Boise Dance Alliance in May of 2010 and feel very grateful to be a part of the southeast Boise community. Jenn is also one of the coaches for the Timberline High School Dance Team. She loves being able to give dancers the opportunity to compete and perform for their school at a varsity level.
Jenn and her husband, Ian, live in southeast Boise and love the community. Ian is the head football coach at Timberline High School. He and Jenn love being able to partner together to encourage and teach the youth in this community. They have one daughter, Adley. Jenn enjoys being a mom and feels so blessed that Adley gets to grow up surrounded by such positive, hardworking dancers to serve as her role models.
Ashley, from Jackson Hole, Wyoming, received early training from Dancers' Workshop in ballet and modern.  She attended summer intensives at Ballet West, Boston Ballet, and The Julliard School of Dance.  In 2009, Ashley earned her Bachelors degree in Elementary Education from Boise State University.
While attending BSU she performed and competed with the Boise State Mane Line Dance Team.  She also performed with the Idaho Stampede Dance Team for two years.  Ashley has been teaching and choreographing dance for 14 years and loves working with kids.  She is also proud to coach the Silver Legacy Dance Team at Timberline High School and has genuinely enjoyed working with the wonderful dance families in southeast Boise. Ashley and Jenn opened Boise Dance Alliance in May of 2010 and have felt so welcomed by this community.
Ashley lives in southeast Boise and is a proud firefighter wife to her husband, Josh, their daughter Layla and their loyal blue heeler. In their free time they enjoy mountain biking, hiking, camping, waterskiing and snow skiing. Ashley has incredible family support and feels so lucky that most of them live nearby.
Office Manager and Instructor
*3rd year with BDA
Brittany grew up dancing in Boise, Idaho starting at the age of three. She trained in Ballet, Jazz, Hip Hop, and Contemporary and started competing at the age of 8. She continued her dancing at Timberline High School for four years. Brittany competed at many local, regional, and national competitions during this time. After graduation she was the assistant coach of the Timberline High School dance team for one season. Brittany then continued her dancing with the Boise State Mane Line Dancers for four years in college, where she loved cheering on the Broncos and competing at USA Nationals.
Brittany will be graduating with her BA in Elementary Education in the Spring of 2019. She is the current assistant coach of the Boise High Brave Sensation Dance Team and hopes to be teaching math at the high school upon graduation. Brittany loves sharing her passion for dance with the students at Boise Dance Alliance and hopes to continue to do so for a long time.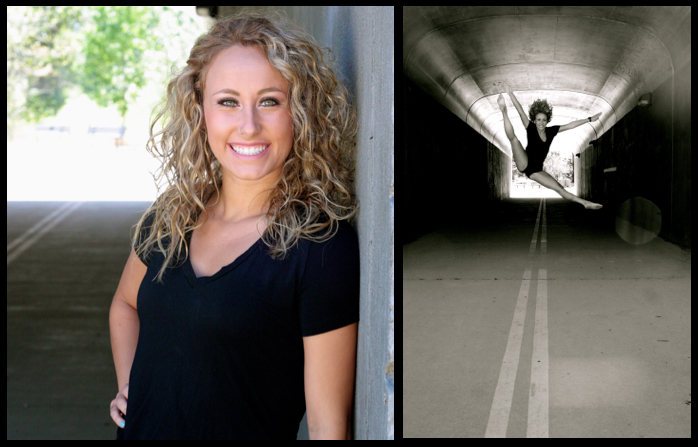 Event Manager and Instructor
*3rd year with BDA
Instructor
*2nd year with BDA
Brynn is from Phoenix, Arizona. She fell in love with Boise and Boise State from the first time she visited. Brynn has been cheering for 7 years, tumbling for 10 years, and is now a member of the Boise State Spirit Squad. She danced in middle school and high school, but cheering has been something that she's always loved. She is majoring in Criminal Justice with hopes of attending law school afterwards. A fun fact about Brynn is she was a competitive synchronized swimmer for 6 years and competed at national competitions including the Junior Olympics. She is so excited to teach acro this year and loves working with children.
Instructor
*2nd year with BDA
Instructor
*2nd year with BDA
Elizabeth was born in Monterey, California and moved to Boise when she was two years old. She started competing at the age of seven in gymnastics then began dancing at BDA in 2013 and has loved it ever since. Elizabeth has trained in jazz, ballet, hip hop, and contemporary, as well as competed as a member of Boise Dance Alliance's Company for five years. She has participated in multiple workshops such as Summer DanceFest at Boise State where she learned a variety of dance styles from well known choreographers.
Elizabeth will be a Sophomore in the Health Science department at Boise State University in the Fall. She hopes to eventually become a Pediatric Physical Therapist. She truly enjoys working with children and is looking forward to sharing her passion for dance with them.
Jordyn moved to Boise in the Fall of 2011 to attend Boise State University. She is originally from Spokane, WA and started dancing at the age of eight and instantly fell in love. She has danced for a variety of studios from all over the western United States as a result of her family being moved. Jordyn has had training in jazz, tap, hip-hop, ballet and contemporary. Jordyn competed with her high school dance team for four years, winning several national titles!
Jordyn is a current third year member of the BSU Maneline Dance Team. Her favorite part is dancing on the blue turf, and getting to travel to away games to help cheer on the boys! She is an Elementary ed major and hopes to teach kindergarten or first grade when she graduates. She absolutely adores working with kids and loves sharing her passion for dance with others. In her spare time when she isn't attending school or dancing, she enjoys baking, riding bikes, traveling, and hanging out with her cat, Dobie.
Instructor
*6th year with BDA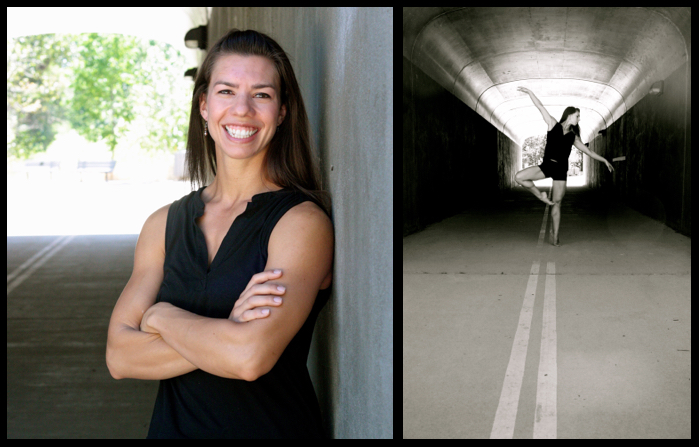 Instructor
*3rd year with BDA
Katie was born and raised in northern Idaho, and studied dance at the University of Idaho with Festival Dance Academy. After moving to Boise to attend Boise State University Katie spent two years performing with Idaho Dance Theatre, one year with Stampede Spirit Dancers and two seasons with Drop Dance Collective. She currently dances and choreographs for Off Center Dance and will take over as artistic director starting fall 2016. Katie teaches ballet at Boise State University and is head of the dance department at College of Idaho, teaching jazz, ballet and rhythmic skills. She also directs the high school dance department at Idaho Fine Arts Academy, a public arts school in Eagle, ID. Along with performing and teaching dance, Katie also performs aerial silks with Red Light Variety Show and teaches aerial yoga/fitness at Ophidia Studio. Katie was the 2012 recipient of the independent artist grant from Idaho Commission of the arts for her dance piece "Ball Change". Katie graduated from Boise State University where she earned a BA in Theatre with dance emphasis, Cum Laude.
Khoa A. Nguyen from Boise, Idaho has been dancing for six years. After graduating high school he trained under Mikey Castro and eventually was invited to join his mentor on his team. He now vigorously trains and performs with The Armada ID. He is an aspiring choreographer, avid freestyler, and dedicated teacher, but most of all a hard-working and ambitious dancer.
Khoa believes he is always a student first and a teacher second. He wants to help build up the dance community in and around Boise. Wherever he dances, he wants to instill creativity, passion and knowledge, especially in his hometown's local dance community. He loves to take classes and tries to learn different styles of dance when possible. He is a lover of the arts as well as animals.
Khoa is eager to work hard with dedicated and passionate students in the upcoming year.
Instructor
*5th year with BDA
Instructor
*1st year with BDA
Instructor
*3rd year with BDA
Instructor
*3rd year with BDA
Marissa is proud to be a Boise native and has danced in this community most of her life. Her movement is rooted in a strong technical background of ballet, jazz, contemporary and gymnastics which she combines with an interest in urban movement and hip hop more recently. Her priority is to experience dance as an art form, rather than keeping dance styles separate. Currently, she has a bachelors degree in Exercise Physiology and uses that knowledge in teaching dance and fitness across Boise.
In her free time, Marissa performs and travels with CoreVette Dance, a local group that has been showcased at Boise Musical Festival, Shades of Black Multicultural Showcase, RAW Artists, Treefort Music Festival, Shambhala Music Festival, JACK'S Urban Meeting Place, Fusion Fashion Week, What the Festival, and more to come! She loves the joy that dance continuously brings to all that experience it, which pushes her to continue growing, teaching, and learning.
Meagan was born and raised in Nampa, Idaho and spent most of her childhood dancing for Stars Dance Academy in Nampa.  She started tapping at the age of four and is so excited to share her passion for rhythm and dance with students at Boise Dance Alliance.  She has also trained in ballet and jazz, but tap has always been her favorite.
Meagan graduated in 2008 with a Bachelors Degree in Business from Seattle Pacific University.  She worked as the Children's Ministry Manager for the Boise Rescue Mission's City Light Home for Women and Children for several years. It was through Meagan and her passion for the Mission that Boise Dance Alliance was able to build a partnership with them.  Meagan lives in Boise with her amazing husband, daughter, son and two goofy dogs and are now the proud owners of the North End Dog Walker.
Instructor
*8th year with BDA
Instructor
*1st year with BDA